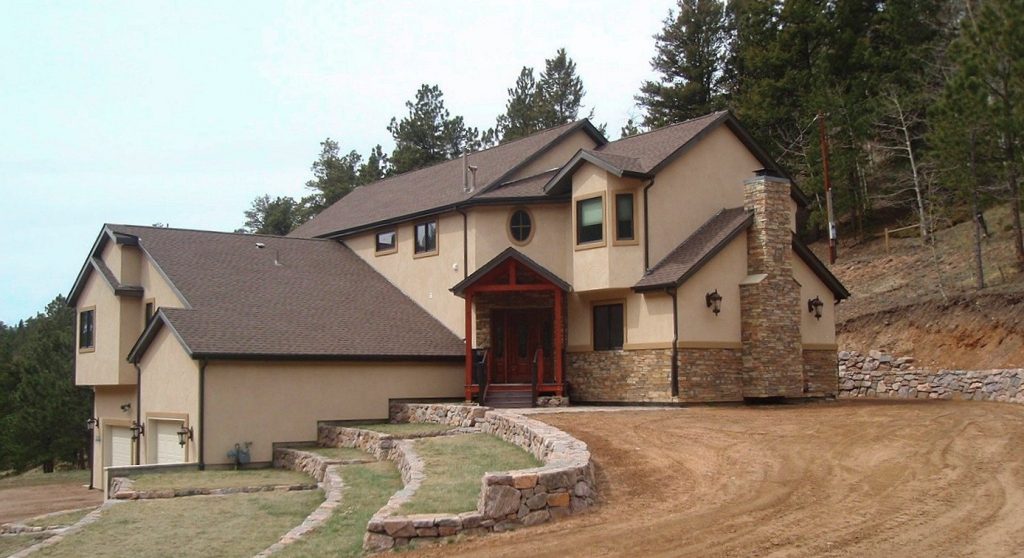 Building homes in Conifer since 1993
Gray Eagle Builders, Inc. serves the mountain area with extensive experience as a general contractor.  Specializing in building homes in Conifer, Colorado, owner Don Greenless has been a local of the Conifer area since 1986.
From start to finish, Gray Eagle Builders has the resources, knowledge and skills to build your custom home within budget.  We use only quality products along with skilled and knowledgeable subcontractors.  Driveway, well and septic, utilities, permits, and inspections to complete your home and daily site cleanings are included in our proposed cost to build.
Integrity :: Skill :: Experience
Drawing on more than 40 years of on-the-job experience, Gray Eagle Builders has the capability to get it done right.  For nearly three decades, Don has earned a reputation for his integrity, with a strong business background, and excellent personal and business credit.
Our team of qualified professionals is especially well-versed in the areas of electrical, heating, plumbing, excavation, and foundations through framing.
Trust your custom home or home remodel to Gray Eagle Builders
Strong business background.
Excellent work ethic.
Long history with subcontractors.
Excellent people skills.
Attention to detail.
Excellent communication skills.
Common sense oriented.
Excellent working relationship and hands on when working with subcontractors.
Excellent credit allows for the lowest pricing on materials.
over 40 years of on the job experience and effective job scheduling.
Strong insurance knowledge and arbitration experience with insurance claims.
Extensive experience in electrical, heating, plumbing, excavation, foundations through framing.
Class "A" licensed and insured general contractor with extensive experience and knowledge in all
aspects of construction.
Provides the highest quality of craftsmanship, using only quality products to back our guarantee.
Gray Eagle handles the permits and inspections, and purchases all necessary material for the project.
Don is on site daily to ensure construction quality and accuracy.
Daily on site construction management and supervision of all subcontractors.
Daily site cleaning.
Meets with all inspectors on site at inspection times.
Gray Eagle Builders, Inc. is a general contractor in Conifer, CO specializing in building homes and home remodeling projects.